A delegation from MATE university at SGGW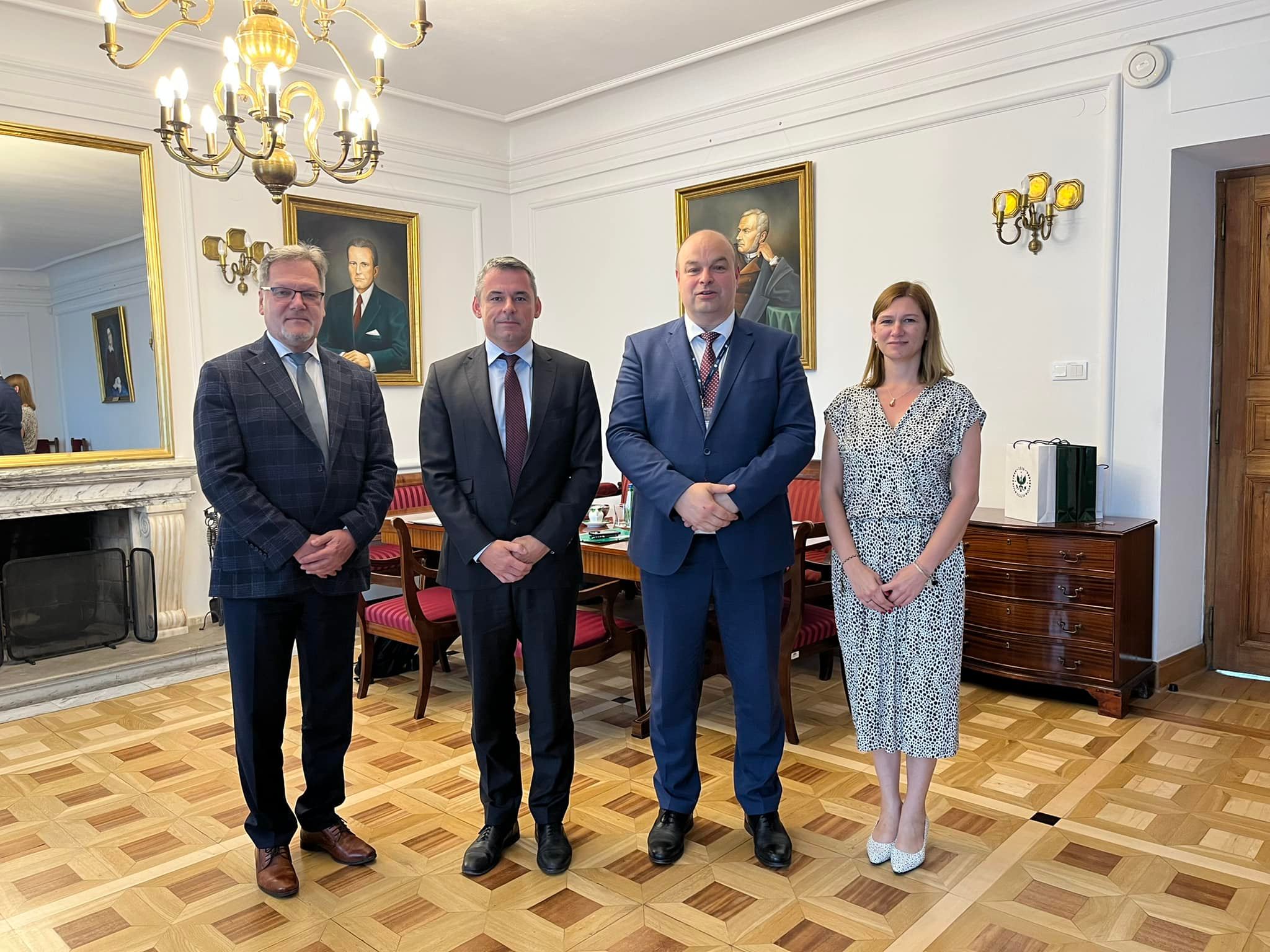 The success story of SGGW and the improved position in the international rankings of our Alma Mater were the main subject of the meeting with guests from Hungary.
Rector of SGGW, prof. dr hab. Michał Zasada and Vice-Rector for international cooperation, dr hab. Marta Mendel talked with dr hab. Csaba Gyuricza, Rector of the University of Agriculture and Life Sciences, MATE, and Mr. István Jancsó, an agricultural and environmental diplomat about innovative solutions and transformation of the university. The Polish-Hungarian interpreter, Mr. Héjj Botond, also participated in the meeting.