SGGW International Cooperation
International cooperation plays an important role in the activities of SGGW, contributing to the deepening of research and standardization of teaching programs. Within the structure of SGGW, these activities are carried out by the International Cooperation Office, reporting to the Vice-Rector for international cooperation. In 2021 international cooperation of SGGW was carried out based on over 400 agreements. The university cooperates with approx. 300 foreign partners on all continents. About 1,200 employees and students go abroad each year.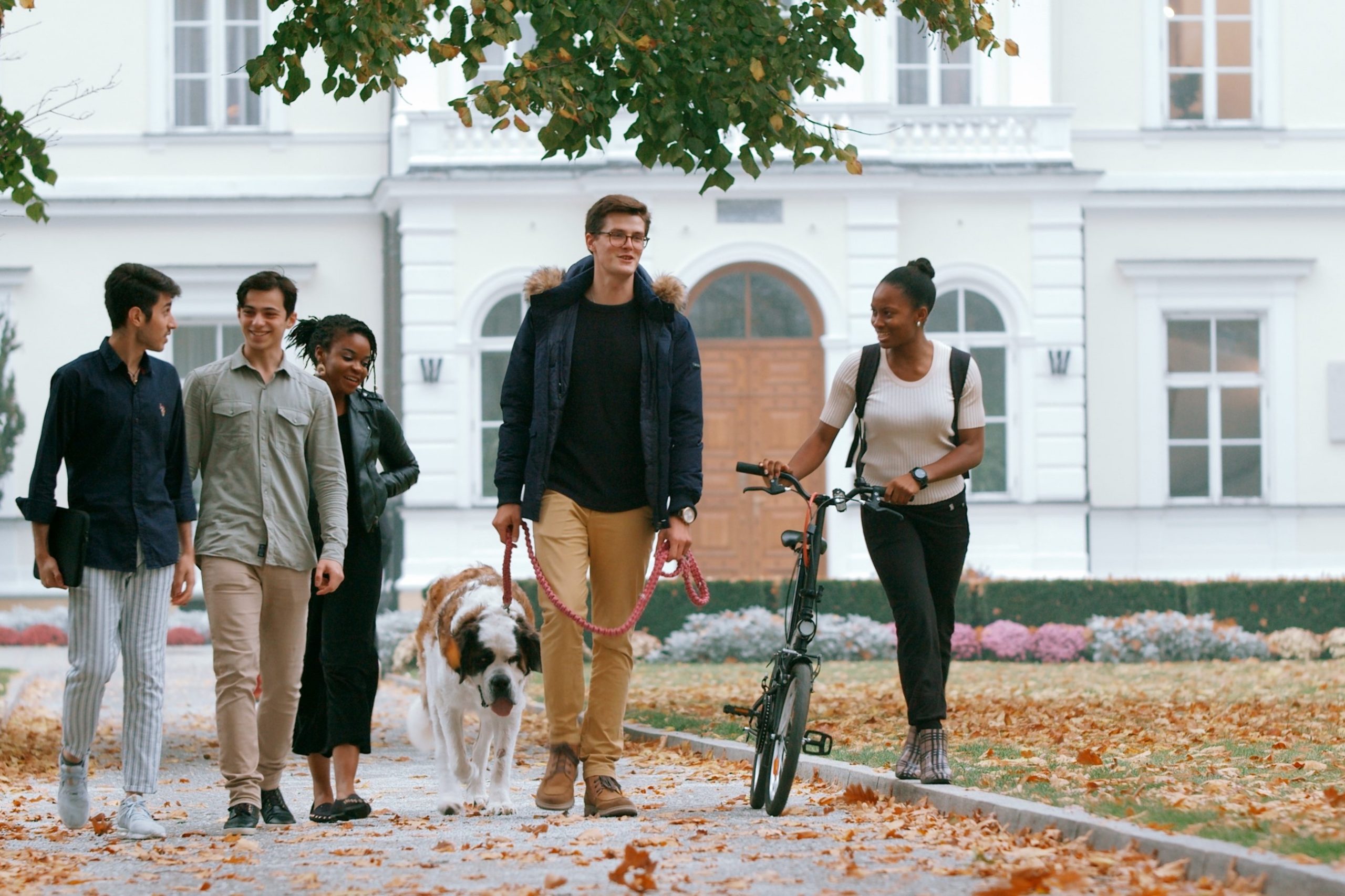 Ongoing recruitment for international exchange programs
Do you want to study abroad? Nothing simpler! Study about parrot population in Brazil? treatment of lions in South Africa? or maybe studies combined with a course of tea brewing in Taiwan? The sky is the limit! SGGW students go around the world.
Contact to the International Relations Office
The International Relations Office is open from Monday to Friday from 8 am to 4 pm. We are located in building No. 8, in the historic part of the SGGW Campus.
Due to the epidemic situation and limited direct contacts, please make an appointment in advance to settle the matter or, if possible, provide all documents by post.
Visitors to the Office are asked to follow safety rules and use personal protective equipment during the visit (keeping a distance and wearing protective masks).
Katarzyna Specjalska, Head of the International Cooperation Office

telephone: +48 (22) 59 313 13

e-mail: katarzyna_specjalska@sggw.edu.pl
Ewelina Belkiewicz, Deputy Head of the International Cooperation Office

telephone +48 (22) 59 310 45

e-mail: ewelina_belkiewicz@sggw.edu.pl
Joanna Żach, University coordinator of the Erasmus + KA103 program

telephone +48 (22) 59 310 51

e-mail: joanna_zach@sggw.edu.pl
Anna Jasiuk, OUTgoing Erasmus + KA103 students' mobility

telephone +48 (22) 59 310 56

e-mail: anna_jasiuk@sggw.edu.pl
Małgorzata Szczęsna, INcoming Erasmus + KA103, KA107 students

telephone +48 (22) 59 310 46

e-mail: malgorzata_szczesna@sggw.edu.pl
Justyna Szadkowska, INcoming Erasmus + KA103 students

telephone +48 (22) 59 310 52

e-mail: justyna_szadkowska@sggw.edu.pl
Sylwia Mirosław, INcoming Erasmus + KA103 students, WePoint

telephone +48 (22) 59 318 46

e-mail: sylwia_miroslaw@sggw.edu.pl
Monika Witek, INcoming Erasmus + KA103 students

telephone +48 (22) 59 310 52

e-mail: monika_witek@sggw.edu.pl
Justyna Młynarska, delegations

telephone +48 (22) 59 310 43

e-mail: justyna_mlynarska@sggw.edu.pl
Dominika Zaremba, delegations

telephone +48 (22) 59 310 44

e-mail: dominika_zaremba@sggw.edu.pl
Joanna Lubecka, guests from abroad (Program Visiting Professor)

telephone +48 (22) 59 310 76

e-mail: joanna_lubecka@sggw.edu.pl