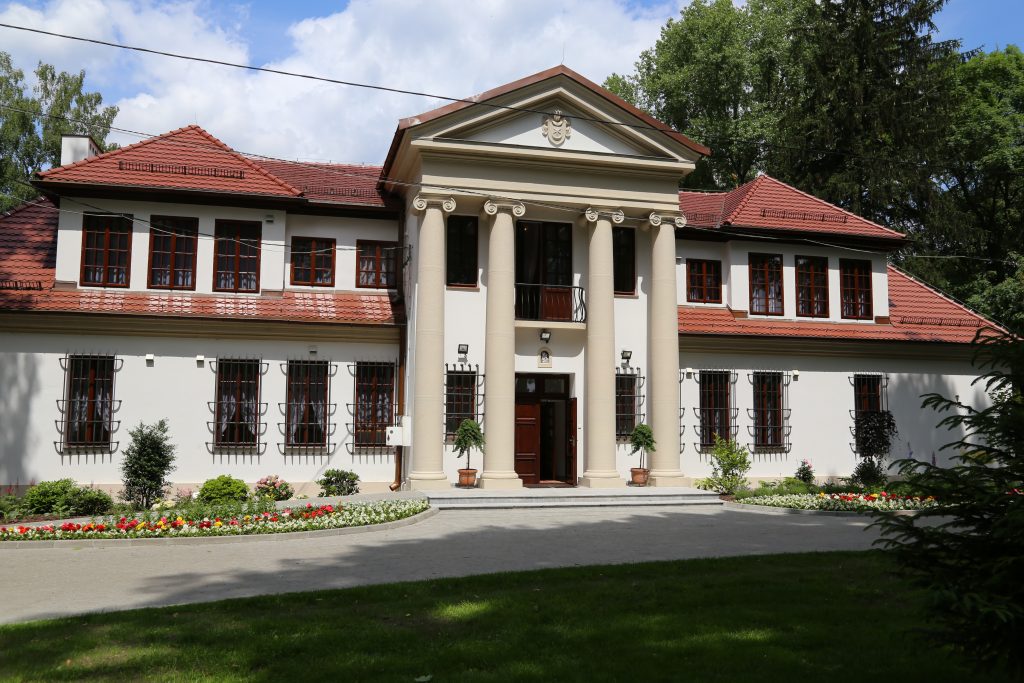 Applications and bookings of events, containing the following information, must be submitted no later than 7 days (for individual recreation) and no later than 14 days (for group holidays and other services) before the scheduled arrival or the date of use of the service: by telephone at the telephone number 0 512 168 531, in person at the Centre or by e-mail:kociszew@sggw.pl. In order to reserve the space, a deposit of at least 20% of the expected value of the service must be provided. The reservation is confirmed as soon as the deposit has been received in the SGGW account. Deposits must be made to SGGW account number: 52 1240 6003 1111 0000 4942 8120. For SGGW units, no deposit is required when booking the Centre for events organized by these units.
SGGW Special Guests Are Booked by Heads of SGGW Units with an indication of the payment method (cost account or personal deposit).
When booking, please specify:
The name and  surname of the event organiser or booker;
The name of the SGGW organizational unit (if applicable);
Contact details;
Address, TAX ID – invoice data (does not apply to SGGW organizational units);
Date and type of service or event;
Funding source (applies to SGGW organizational units – cost account);
Number of persons.
Contact and address details:
Warsaw University of Life Sciences
Training and Recreation Centre in Kociszew
Kociszew 1E, 05-600 Kociszew
phone: 0 48 664 50 19, 512 168 531
doorman phone: 607 770 302
e-mail: kociszew@sggw.pl