The Warsaw University of Life Sciences is not only a  university – it is also an important research centre. The research here does not differ from research conducted in renowned European and global centeres. Innovative research and, consequently, breakthroughs are primarily the result of the hard work of highly qualified academic staff, who dedicated their scientific career to SGGW. Research facilities, which include the European Commission, and other research centers i.e. groups of laboratories equipped with state-of-the-art equipment. It is the infrastructure that largely makes outstanding specialists in their fields want to conduct their research at SGGW.
Each of the thirteen faculties has its own laboratories used for research work in accordance with the scientific and research profile of the unit. In addition to the research carried out by SGGW faculty and doctoral students, students conduct their projects both as diplomas and related to the development of interests within the scientific circles. In addition to faculty laboratories in SGGW, there are also research centers – equipped with very modern equipment units allow to conduct scientific research at the highest level in the world. Not surprisingly, the best scientists, with such facilities at their disposal, establish cooperation with academic and scientific centers from all over the world.
The Water Centre is chronologically the oldest research centre in SGGW and the largest water management facility in Poland.
It consists of twenty specialized laboratories: Surface Water Monitoring Laboratory, Laboratory of  Groundwater Flow Monitoring, Water Quality Laboratory, Laboratory of Water and Sewage Sludge Chemistry, Chemical Analytics Laboratory, Laboratory Numerical Modelling Laboratory, Fluid Mechanics Laboratory, Sedimentology Laboratory, Hydration and Drainage Laboratory, Ecotechnology Laboratory, Laboratory of Aquatic Ecosystem Ecology, Porous Center Physics Laboratory, Geoinformation Systems Laboratory, Geoinformation and Geodesic Methods Laboratory, Laboratory of Land and Rock Physical Property Research, Laboratory of Mechanical Property Research of Land and Rocks,  Laboratory of Dynamic Land and Rock Research , Laboratory of Geosynthetic Materials Research, Laboratory of Physical Processes in Construction, Laboratory of Strength of Materials and Building Structures, as well as water park with river model reflecting the natural river environment – a u unique object in Poland giving students and doctoral students the opportunity to get acquainted with the system of modeling hydraulic and hydrobiological conditions, as well as observing the construction solutions of hydrotechnical construction. The laboratory was established in 2010 as a response to some major challenges facing humanity in the 21st century – how to run a sustainable water economy, how to take care of water resources, store water and reduce water consumption.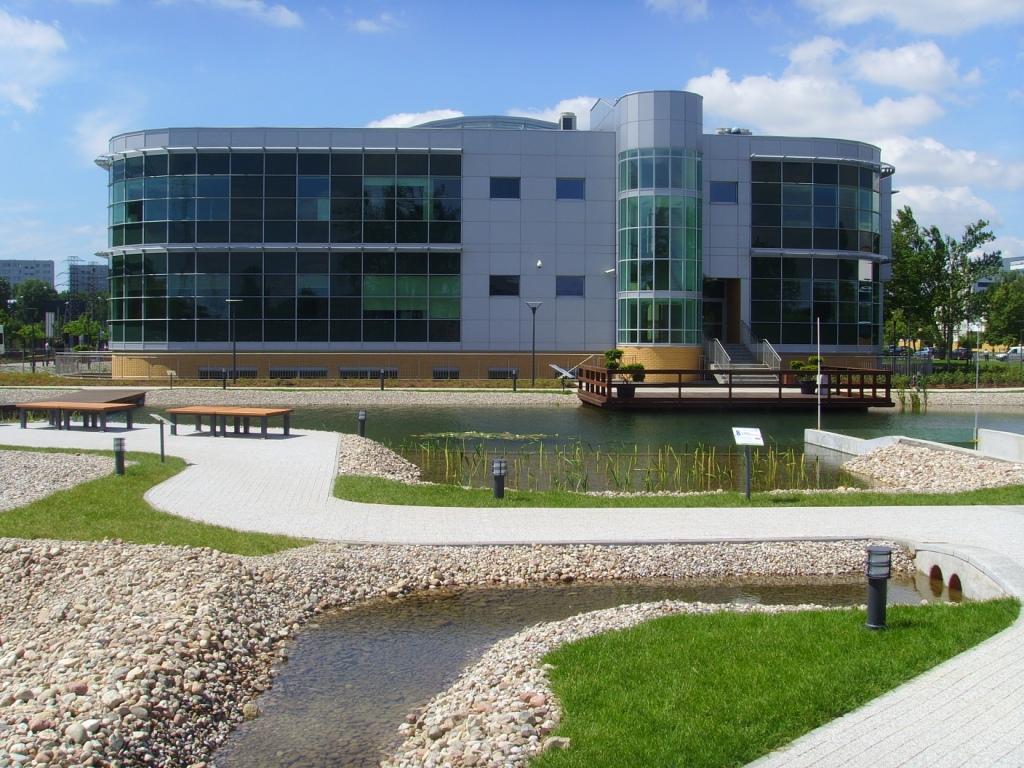 Veterinary Research Centre
The Veterinary Research Centre was established in 2014 at the Faculty of Veterinary Medicine.
It is a team of laboratories equipped with state-of-the-art apparatus for conducting research in the field of biomedical and medical-veterinary sciences, in particular physiology and pathophysiology of animal and human diseases, implementation studies and the study of diseases posing a threat to public health. Thanks to the purchase of unique scientific apparatus (including a confocal microscope with a white laser), the creation of a nanotechnology laboratory and the introduction of modern telemetry apparatus for in vivo and in vitro testing, it is possible to carry out research projects at the highest scientific level, in cooperation with the leading scientific institutions of Europe and the world.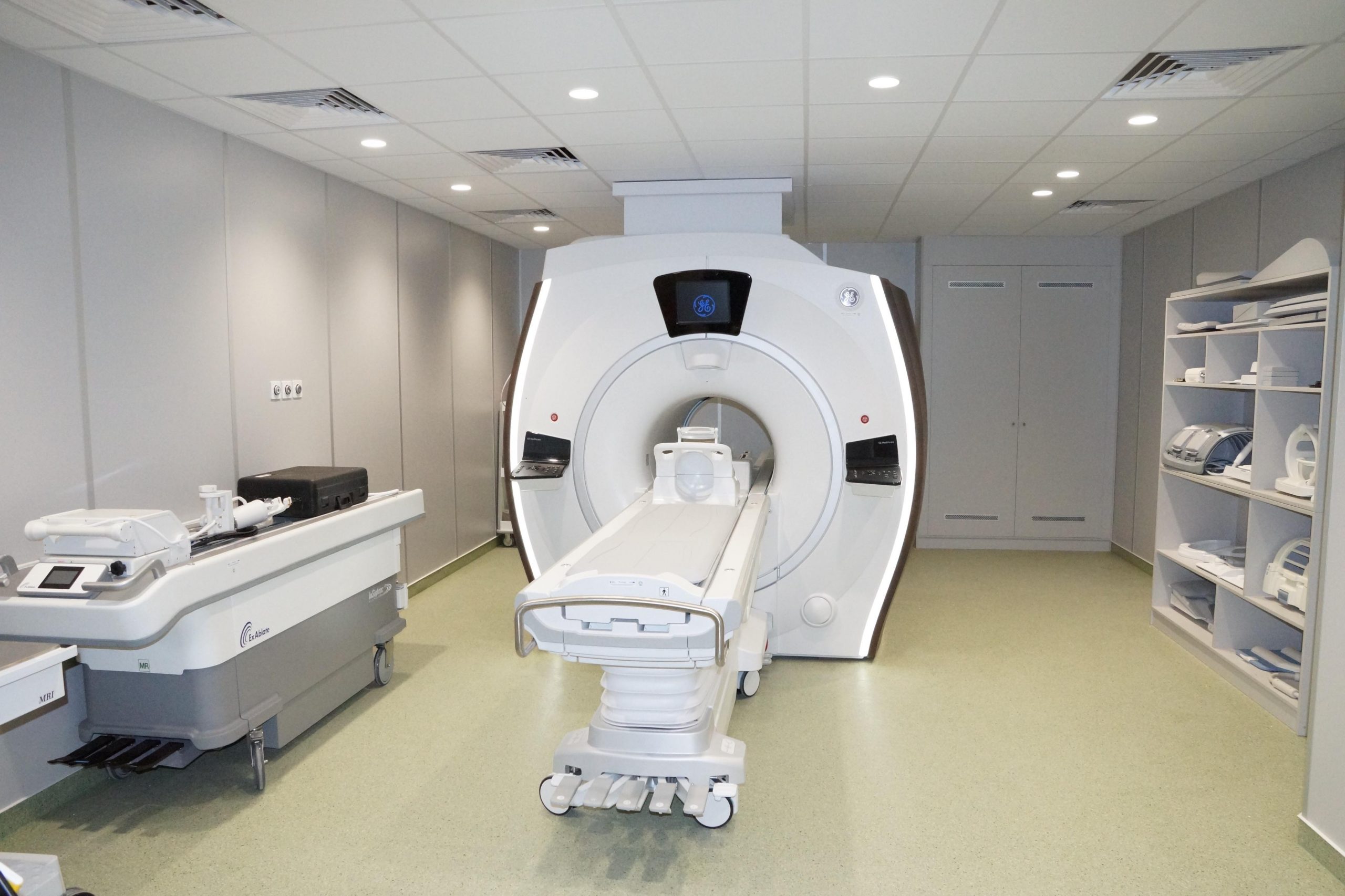 Centre for Biomedical Research
The Department of Veterinary Medicine also operates a Centre for Biomedical Research – is an integrated laboratory with state of the art technology used for imaging diagnostics, molecular biology, cell and tissue culture, nanotechnology and nanoengineering.
Its establishment in 2015 was an important step towards conducting research in the field of clinical sciences and molecular biology at SGGW. The Imaging Diagnostics Laboratory makes it possible to use in vivo techniques to imaging phenomena occurring in the body. The Molecular Biology, Cell and Tissue Culture Laboratory uses the cytogenetic microscopy technique, which provides an opportunity to expand research at the chromosomal level. Analyses by in situ hybridization methods make it possible to determine changes at the cytogenetic level that may be at the root of failures in the conception and maintenance of pregnancy. The Biotechnology Laboratory has been equipped with testing equipment using the latest and most advanced biotechnology techniques of gametes and embryos. The Nanotechnology and Nanoengineering Laboratory is designed for a comprehensive study of the latest generation of nanomaterials in contact with living organisms. The Electromography laboratory  was designed as a means to introduce biomedical studies of an implementation nature, allowing to understand the mechanisms of action of new drugs and biologically active ingredients (e.g. dietary supplements and additives in animal feed).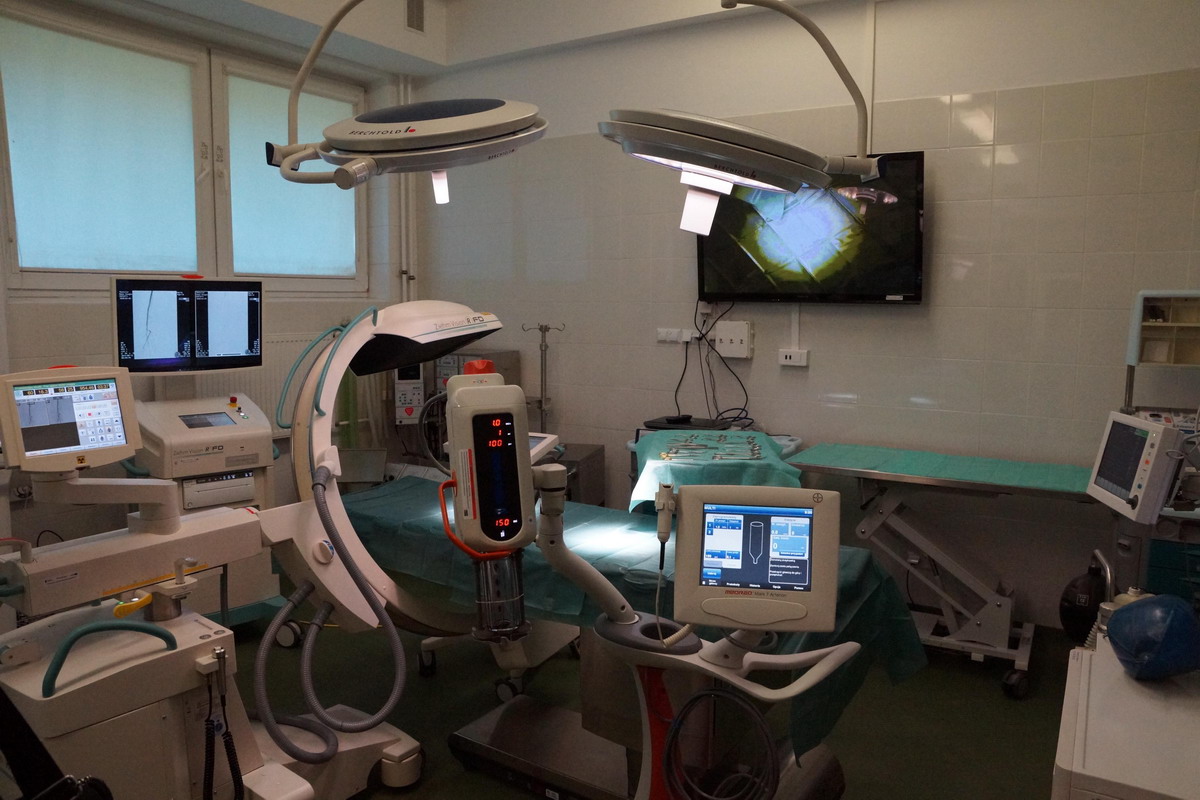 Center for Regenerative Medicine
The aim of the Regenerative Medicine Centre is to create an integrated team of laboratories equipped with innovative animal testing equipment.
In CMR , in accordance with the generally accepted principle of "one world – one health", projects will be carried out on the borderline of medicine and veterinary medicine in the field of physiology and pathophysiology of diseases, research into diseases and diseases that pose a threat to public health in general, and novel research in the field of highly specialized regenerative medicine. Researchers associated with SGGW will gain space to conduct ultra-modern interdisciplinary and innovative research from the frontiers of nanotechnology, tissue engineering and transplantation.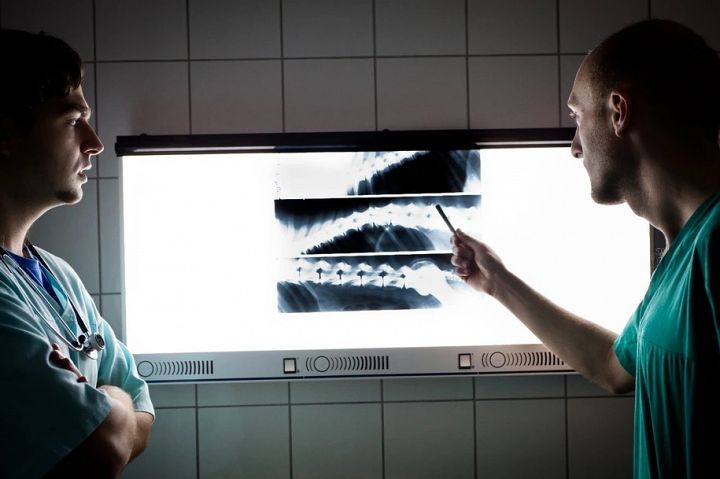 Food and Nutrition Research and Development Centre
The Food and Nutrition Research and Development Centre is a joint project between the Institute of Food Sciences and the Institute of Human Nutrition Sciences.
The aim of establishing a centre is to create a space for innovative research into food and its production methods. Modern research apparatus, high-class laboratory equipment and specialized software will enrich the scientific background of both departments and enable specialists to conduct even better and more accurate research aimed at increasing the efficiency of live production, increasing the competitiveness of Polish products while maintaining their highest quality. The Centre is intended to support business in developing and implementing innovative products and services in the agri-food market, mainly meat, milk and dairy products, bakery, fruit and vegetable processing, health food, food concentrates and the beverage sector.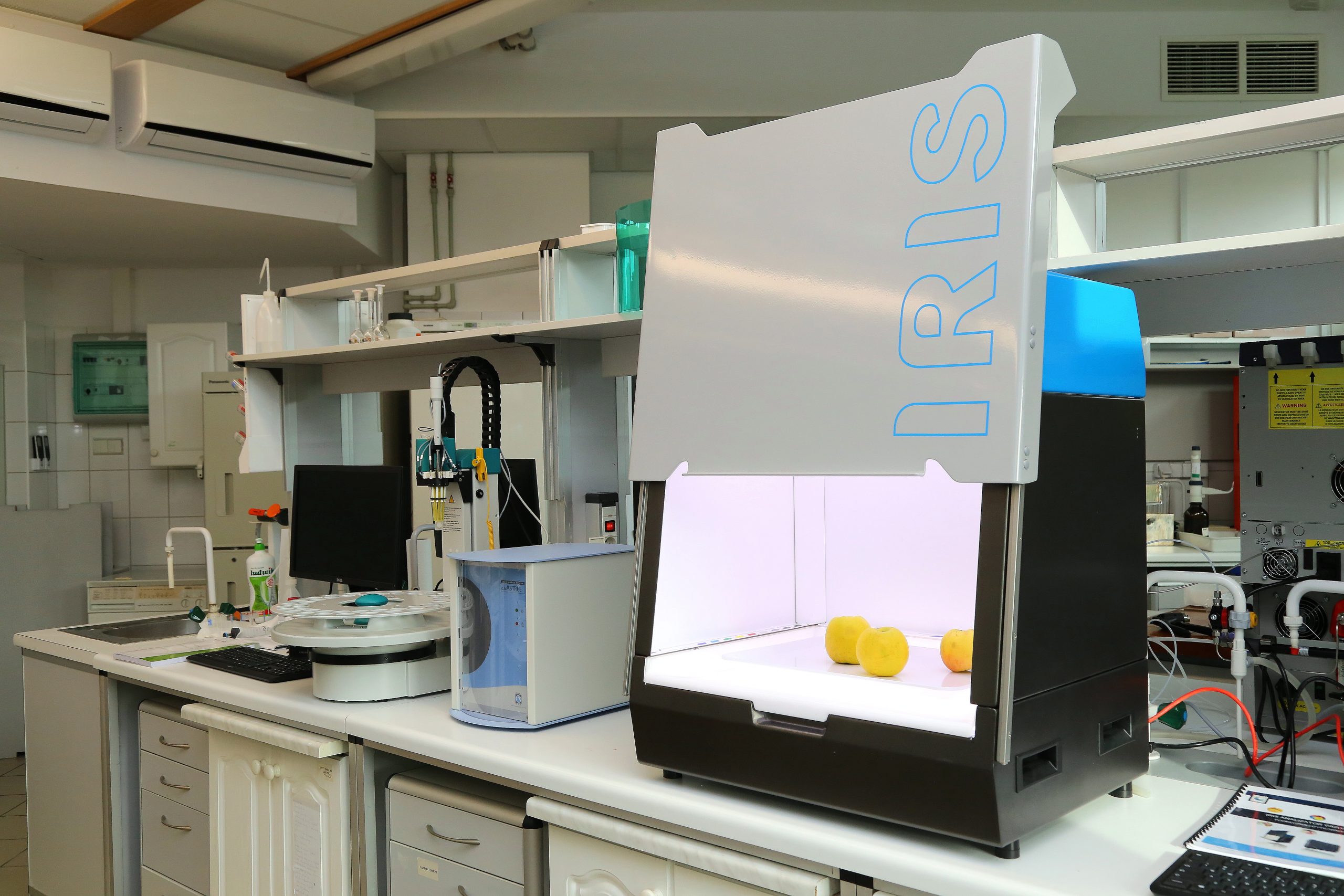 Innovative Centre for Nutritional Sciences
The Innovative Centre for Nutritional Sciences is a project of the Institute of Human Nutrition Sciences SGGW.
It is a modern didactic and laboratory building designed to conduct scientific activities in the field of human nutrition sciences and related implementation and educational activities. In the future, it will be equipped with a unique laboratory apparatus enabling research to be carried out at global level.
The task of the Innovative Centre for Nutritional Sciences as a leading scientific and didactic and implementation institution is to develop directions of research, the results of which will apply in solving the nutritional and health problems of Polish society, by reducing the incidence of diet-related diseases in the Polish population, which will bring concrete health, social and economic effects. Thanks to the results of these studies, early diet prophylaxis will help to reduce the risk of metabolic diseases, which are one of the most common causes of death, and their scale in Poland and the world is estimated at 38 million deaths per year.
The need to take action to reduce the incidence of diet-related diseases is also justified by the public expenditure incurred for their treatment: in 2013, 3.8 million patients with these diseases received medical care worth PLN 10.5 billion. It is estimated that the total costs associated with the treatment of diet-related diseases will increase from the current PLN 42 billion per year to PLN 93.0 billion in 2030, with the treatment of obesity and its complications alone absorbing around PLN 100 billion. 25% of the health budget. In order to reduce figures, it is also necessary to modify the market offer of food products, whose innovative recipes will be developed in the planned investment.
An important advantage of the Innovative Center for Nutritional Sciences is a holistic approach to the necessary change in the diet of Poles: food and nutrition specialists will conduct physicochemical research of food here, shape its health-promoting profile, but also design effective dietary interventions. This approach will positively improve the effectiveness of health education, which will focus on the effective dissemination of the principles of proper nutrition and therapies of dieto-dependent diseases, and based on reliable and innovative results of research in the field of interdisciplinary human nutrition science. The operation and mission of the Innovative Centre for Nutritional Sciences will be oriented towards man, raw materials and product resources and intelligent transfer of research and technology results to the Polish food and nutrition system, which will increase consumer confidence in food and lead to an improvement in the health of Polish society.
The innovative Centre for Nutritional Sciences will be a scientific and didactic institution, comprehensively training professionals in the field of human nutrition, dietetics, health care, food design meeting the highest standards of quality and safety, while meeting the expectations and preferences of consumers, thus realizing the idea of a holistic approach to human nutrition science and its application character.
It is an investment project worth PLN 113 million. The value of co-financing from the budget of the Ministry of Education and Science is PLN 40 million. The project to create an Innovative Center for Nutrition Sciences provides for the construction of a new multifunctional didactic building with an area of approx. 7.5 thousand square meters. sq m, which will include 15 classrooms, 11 laboratories with 10 laboratories and 2 halls, as well as a conference room with back-up facilities.