How does SGGW support Ukraine?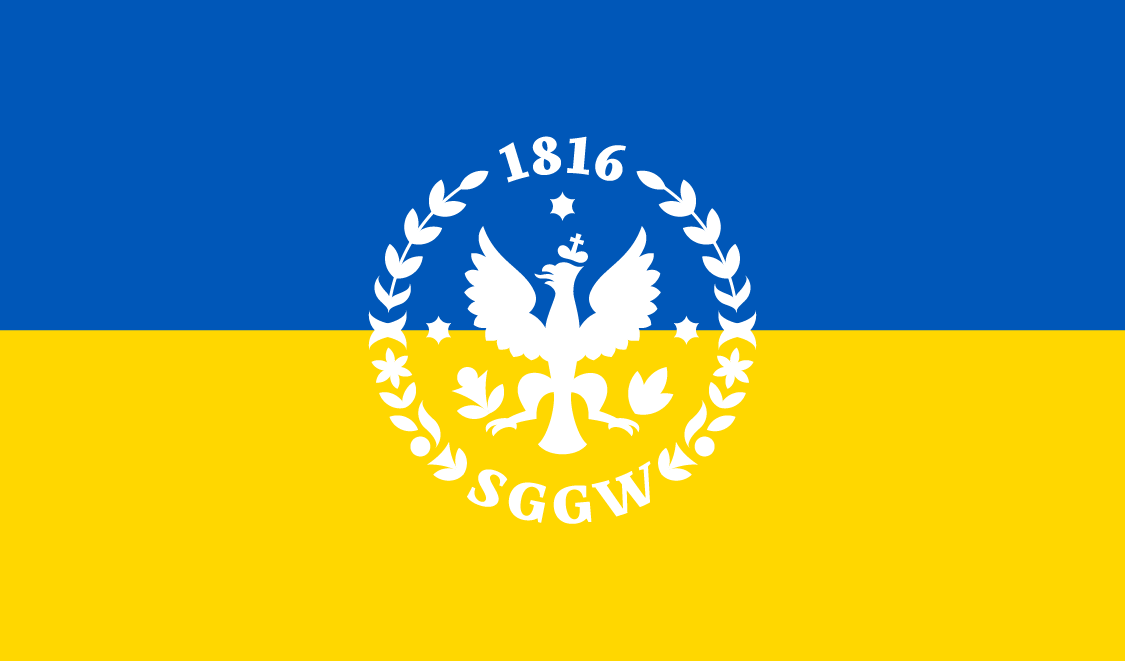 On 24 February 2022, on the day of unprecedented aggression against Ukraine, the SGGW showed its firm opposition to the aggression, while emphasizing its support for the sovereign and independent Ukraine.
Financial support
SGGW has launched a Money box, to collect resources earmarked to help Ukraine. The funds are to be transferred to the account of one of the aid foundations, which will transfer them forward to organizations directly involved in helping people in need, currently operating in Ukraine.
The SGGW Doctoral School has also launched a fundraising to help members of the academic community from the University of Kiev; https://www.sggw.edu.pl/zbiorka-pieniedzy-na-pomoc-czlonkom-spolecznosci-akademickiej-z-ukrainy/
You are a student from Ukraine and you are currently in a difficult financial situation – you can count on our support. There is financial support  for Ukrainian students of SGGW.Zapomoga dla Studentek i Studentów SGGW z Ukrainy.
In-kind help
During the first days of the war, the SGGW Main Library was the center of the aid operation where clothes, food, hygiene products, blankets, etc. were collected, sorted and then transported to the Polish-Ukrainian border.
Over the next few days, collections were also organized by the SGGW Institutes, Departments and Units.
We are in constant contact with our partners to respond immediately to any specific needs; this is how we provide the most necessary and targeted support. We operate in a methodical and coordinated manner. Let's be efficient in helping!
The activities in this area are coordinated by the Vice-Chancellor Wojciech Motelski, Economic Development Director.
Information for SGGW students from Ukraine
Considering the difficult and unique situation, we would like present some of the most important information regarding further education and support at our University:
Another semester has started. If you want to continue your studies, but you are currently in Ukraine, and you do not know when you are able to return to Poland, you can join your courses later.
In case of difficulties with returning to Poland, students from Ukraine may start their courses in the current semester later, March 21 at the latest. However, the situation of each Student will be considered individually.
You are in Ukraine and you cannot return. There is a possibility of remote participation in the given courses.
The current regulations allow such a possibility. Please report to the dean of your faculty by email.
You are in Ukraine, and your current situation does not allow you to participate in your courses even remotely – what can you do?
In justified cases, students from Ukraine may join this semester courses later, currently it is March 21 at the latest. However, if the circumstances do not improve by then, please send an application for a dean's leave by email. The applications will be dealt with on an ongoing basis.
You are a student from Ukraine and you are currently in a difficult financial situation – you can count on our support.
You can apply for financial support. Application for the support to be found here:<> 
In matters regarding fees for studies, please contact the relevant dean's office..
You need contact and support from us – let us know.
If you need support or consultation on issues related to the organization of studies, send an email to: bss@sggw.edu.pl
Protection and shelter
Nearly 2 million refugees from Ukraine need a roof over their heads; Torwar, USCiR and many other places welcome those in need. SGGW also helps by providing support to the families of our students – currently several dozen people live in the SGGW dormitories. Currently, there are over 50 people in the premises of the Forest Experimental Station in Rogów (it is planned to increase the number of places).
Information for Ukrainian members of the SGGW community
SGGW also offers assistance to Ukrainian members of our academic community, and members of the community of our partner universities from Ukraine.
The activities are coordinated by WePoint – the section of the International Relations Office, Nowoursynowska 166, bld.8, room. 20 (phone: 22 593 18 46, wepoint@sggw.edu.pl).
Important contacts at SGGW
For people interested in transferring from a foreign university to study at SGGW – e-mail: wepoint@sggw.edu.pl (International relations Office / WePoint)
For people interested in continuing their research career in Poland – e-mail: wepoint@sggw.edu.pl (International Relations Office / WePoint)
For those interested in studying at SGGW via the traditional enrollment process, see here. 
Mental health
The psychological support for students is offered by the NZOZ SGGW Student Health Center (161 Nowoursynowska, phone: 22 593 1430).
Psychologists employed at SGGW provide support in Polish and English.
Psychological support on behalf of the The Students' Parliament of the Republic of Poland is available in Ukrainian.
Job search support
The SGGW Career Office offers its support to Ukrainian students seeking job opportunities site.
Transport
Free travel for Ukrainian citizens on PKP Intercity trains
Ukrainian citizens can travel free of charge in class 2 on TLK and IC PKP Intercity economic category trains in domestic transport. The trip may be held based on a passport confirming Ukrainian citizenship  More.
Warsaw city transport for free for Ukrainian citizens
Pursuant to the order of the President of Warsaw, Rafał Trzaskowski, Ukrainian citizens can use Warsaw public transport free of charge. As a result, it will be easier for them to reach information points and other selected locations. The journey is possible "on the basis of the possessed documents" More.
The detailed information on aid for Ukraine can be found on the government websites #pomagamukrainie.gov.pl  (I help Ukraine) Pomagam Ukrainie
Report on the donation campaign for Ukraine – on the SGGW TV YouTube channel.Relacja z akcji zbiórki darów dla Ukrainy – na kanale YouTube SGGW TV
SGGW employees are aware of dynamically changing conditions, therefore all reported cases are dealt with individually, and with friendly openness. The information is provided in Polish and in English.