Professor Stanisław Karpiński was awarded the Medal of Prof. Władysław Szafer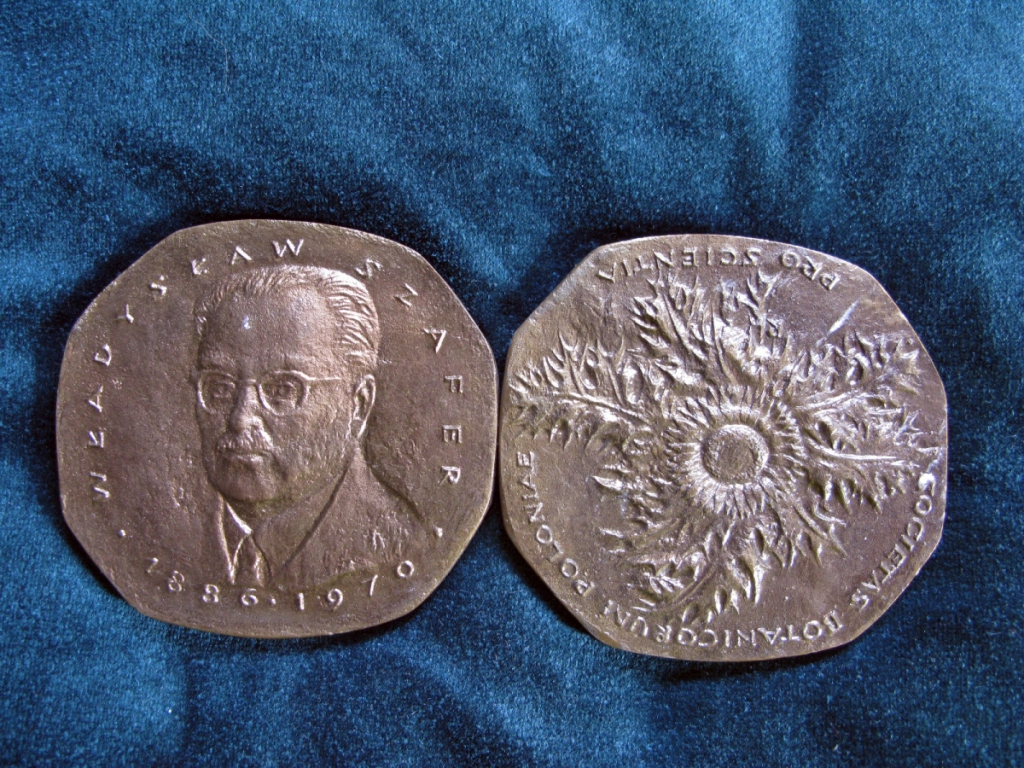 Professor Stanisław Karpiński from the 
Department of Genetics, Plant Breeding and Biotechnology,Institute of Biology, SGGW, received the Prof. Władysław Szafer Medal, a distinction of the Polish Botanical Society for notable achievements. The medal is awarded to authors of works with outstanding scientific value in the science of botany.
Prof. Stanisław Karpiński was born in Poznań in 1960, and graduated from the Agricultural Academy (now the University of Life Sciences) with a specialization in agricultural engineering and master's degree in biochemistry.
During 1981-1989 he was actively involved in the Independent Students' Association,NZS, and after the introduction of martial law he joined the "Solidarity" movement fighting for freedom and democracy. For that activity, he was awarded the Cross of Freedom and Solidarity in 2015.
In 1988 he emigrated to Sweden, and in 1994 he defended his doctorate at the Swedish University of Agricultural Sciences (SLU) in Umea. In 1995, he received a scholarship from the Swedish government for a postdoc internshipship, and in 1995-1997 he completed it at the John Innes Centre in Norwich, UK. In 1997 he returned to Sweden and was employed as an assistant professor at SLU, Umea.
In 1999 he obtained a private postdoctoral degree in molecular plant physiology at SLU, and was employed as associate professor at the Department of Botany at Stockholm University.
In 2004 he was promoted to the position of full professor by the Rector of Stockholm University.
In 2009, he was the laureate of the first "Welcome 2008" competition of the Foundation for Polish Science and since then he has been employed at the Warsaw University of Life Sciences.
In February 2010 President Lech Kaczyński awarded Prof. Karpiński the title of Professor in the field of biology, at the request of the Scientific Council of the Institute of Biochemistry and Biophysics of the Polish Academy of Sciences in Warsaw.
The title was awarded without the Polish habilitation process based on the outstanding scientific achievements.
Profesor Stanisław Karpiński is the author and co-author of over 94 experimental and review papers published in peer-reviewed international scientific journals. His Hirsh index is 46 and the impact factor (as of 12/06/2021) was 10,290. He is the most cited SGGW scientist. https://research.com/scientists-rankings/biology-and-biochemistry/pl.
In 1999 Prof. Karpiński discovered a new physiological mechanism in plants called Systemic Acquired Acclimation (SAA), it was published in Science https://www.science.org/doi/abs/10.1126/science.284.5414.654?cookieSet=1.
In 2010, he discovered a new physiological mechanism of cellular light  memory (CLM) necessary for induction of SAA,  published in the prestigious American journal, The Plant Cell https://academic.oup.com/plcell/article/22/7/2201/6095939?login=false.
Lately (2022) he discovered a new communication mechanism within plant ecosystems. The phenomenon is known as "network acquired acclimation (NAA),  https://academic.oup.com/plcell/advance-article/doi/10.1093/plcell/koac150/6589903?login=true  All the discoveries were made with the participation of the international teams from Sweden and Poland.
Professor Karpiński is a Head of the following projects:  FNP WELCOME 2008/1 (2009-2014), NCN OPUS 4 (2013-2017), NCN OPUS 6 (2015-2019), NCN MAESTRO 6 (2015-2021), NCBiR PBS1, NCBiR BIOSTRATEG 2 (2014-2020), NCN OPUS 15 (2019-2023), NCN OPUS 19 (2020-2024), MRiRW Postęp Biologiczny (2021-2025).
The scope of research of Professor Karpiński's team covers the following areas:
Genetic improvement of trees and plants

Phenotyping technologies that accelerate breeding

The regulation of photosynthesis and retrograde signals from chloroplasts

Programmed cell death,

 cellular light  memory, plant responses to environmental stress

Mechanisms of chloroplast translation regulation 

Unconventional techniques for measuring chlorophyll fluorescence, and leaf temperature
In 2012, Prof. Karpiński was appointed the Secretary of State in the Ministry of Science and Higher Education, and in 2015-2020 he was appointed a member of the National Development Council (NRR) at the office of the President of the Republic of Poland. In 2017-2018 he was the director of the Plant Breeding and Acclimatization Institute – National Research Institute in Radzików near Warsaw. He is a corresponding member of the Warsaw Scientific Society. Prof. Karpiński was also awarded the Gold Medal for Long Service by the President 560of the Republic of Poland.