Summary of the ELLS 2020 conference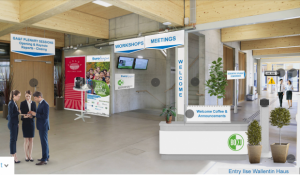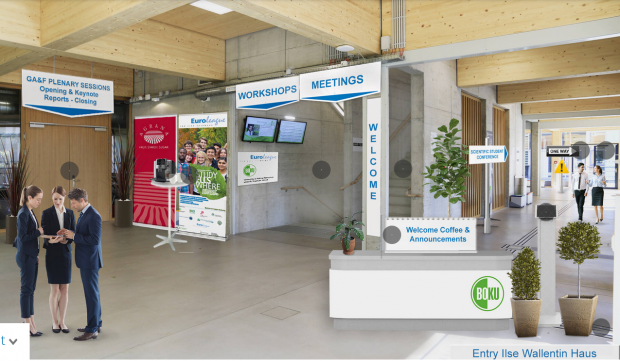 On November 19-21, 2020, two international conferences were held at the University of Natural Resources and Applied Life Sciences in Vienna (BOKU): the annual conference of representatives of universities belonging to EuroLeague for Life Sciences (ELLS) and the ELLS Student Scientific Conference. For the first time in history, the conference was held online.
The conferences were attended by representatives of European universities and partners associated in ELLS (rectors, vice-rectors, deans, professors, students and graduates).
Euroleague for Life Sciences (ELLS) is an organization associating leading agricultural and natural science universities in Europe, which includes:
Main School of Rural Farm in Warsaw
Wageningen University & Research, The Netherlands
University of Natural Resources and Applied Life Sciences in Vienna, Austria
Czech University of Life Sciences in Prague, Czech Republic
University of Hohenhaim, Germany
Swedish University of Agricultural Sciences, Sweden
University of Copenhagen, Denmark
and in the world:
China Agricultural University, China
Hebrew University of Jerusalem, Food and Environment, Israel
Lincoln University, New Zealand.
Universities collaborate in the areas of natural resource management, agricultural and forestry sciences, life sciences, nutritional sciences, and environmental sciences. The aim of ELLS is to prepare and conduct joint research and teaching programs, facilitate the mobility of students and academic teachers by simplifying the applied procedures and ensuring high-quality teaching.
Thursday and Friday (November 19-20) were days of intense work by the board of Euroleague for Life Sciences and the university staff members of the ELLS. Matters related to the functioning of the network were discussed and the activities of all groups (the so-called subject area and support teams) and their plans for the next year were presented. Conference participants listened to a lecture related to the main topic of the conference "Scenarios for the Future: The Impact of Life Sciences on Human Life Quality in the 21st Century" as well as participated in workshops devoted to the following issues:
The role of universities in the transformational process
Franz Fehr, University of Natural Resources and Life Sciences, Vienna
ELLS in Horizon Europe
Karl Jaghane, Swedish University of Agricultural Sciences
Fostering early researcher careers with ELLS
Elisabeth Denk, University of Natural Resources and Life Sciences, Vienna
The opening and closing ceremonies of both conferences were attended by prof. Hubert Hasenauer, Rector of BOKU as well as the authorities of the Warsaw University of Life Sciences: prof. Michał Zasada – Rector and dr hab. Marta Mendel – Vice-Rector for International cooperation.
November 20-21 is the time of the ELLS student conference with the leading topic "The World of Tomorrow – A Green and Sustainable Society" . The conference was attended by over 200 ELLS students who gave over 100 papers in four thematic sessions:
Green Innovation and circular economy
Rural and urban development for thriving communities
Food and health for the next generation
Innovations in Life Sciences
A student of the Warsaw University of Life Sciences, Aleksandra Jeżo, received the second prize in the competition for the best research project in the Green Innovation and circular economy category:
"Hi! My name is Ola Jeżo, I am studying Wood Technology in the third year and I would like to share with you my impressions from this year's ELLS Student Scientific Conference (ELLS SSC). What is ELLS? It is an international conference where young scientists (like us!) Present their research projects to the world. It is a great opportunity not only to show others your achievements, but also to get inspiration from other students from abroad. Participation in the conference allowed me, above all, to gain self-confidence in speeches in front of a larger group, overcome language barriers, and polish the necessary soft skills. I had the opportunity to meet wonderful people from other countries and take part in fun contests 🙂 Do I recommend ELLS SSC? Of course! It is an unforgettable event that takes place every year. I will certainly take part in the next edition as well. And you?"
The student conference enjoyed great interest of students and their supervisors, as evidenced by lively discussions during and after the conference. Most of the attendees promised to meet at the next ELLS conference, which will be held in 2021 at SGGW.
Topics of next year's conferences:
Conference for employees of affiliated universities, 18-19.11.2021
Actions towards a more sustainable future, lesson learned from the crisis
Student conference, 19-20.11.2021
Green (r) evolution: from molecules to ecosystems
We invite you to the next year's conference today!