SGGW dynamically develops cooperation with The State of Qatar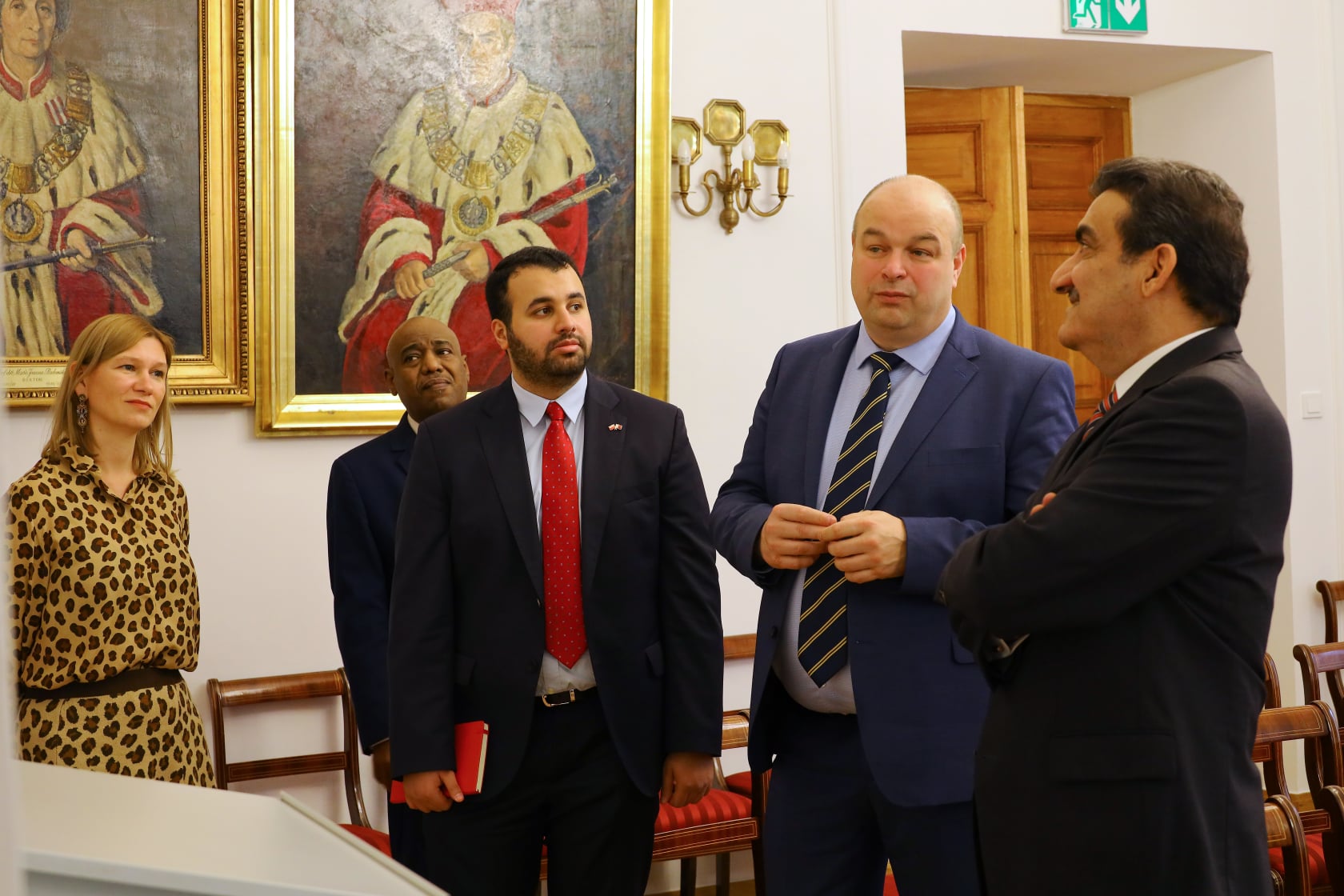 Warsaw University of Life Sciences carries out intensive activities aimed at increasing scientific and educational cooperation with foreign countries and universities. On 22 February, the SGGW authorities met with the Ambassador of The State of Qatar.
During the meeting, the possibilities of developing scientific cooperation between the Warsaw University of Life Sciences and The State of Qatar with regard to agriculture, environmental protection, and education were discussed, particularly with the University of Qatar. 

SGGW was represented by Rector prof. dr hab. Michał Zasada, and dr hab. Marta Mendel, the Vice-rector for International Cooperation. Our University hosted  His Excellency Mr. Abdulla A. Rahman Fakhroo, the Ambassador of the State of Qatar to Poland, Mr. Abdulla Al-Meraikhi, Third Secretary, and Mr. Mohamed Abdelkari from the Embassy of The State of Qatar in Warsaw.