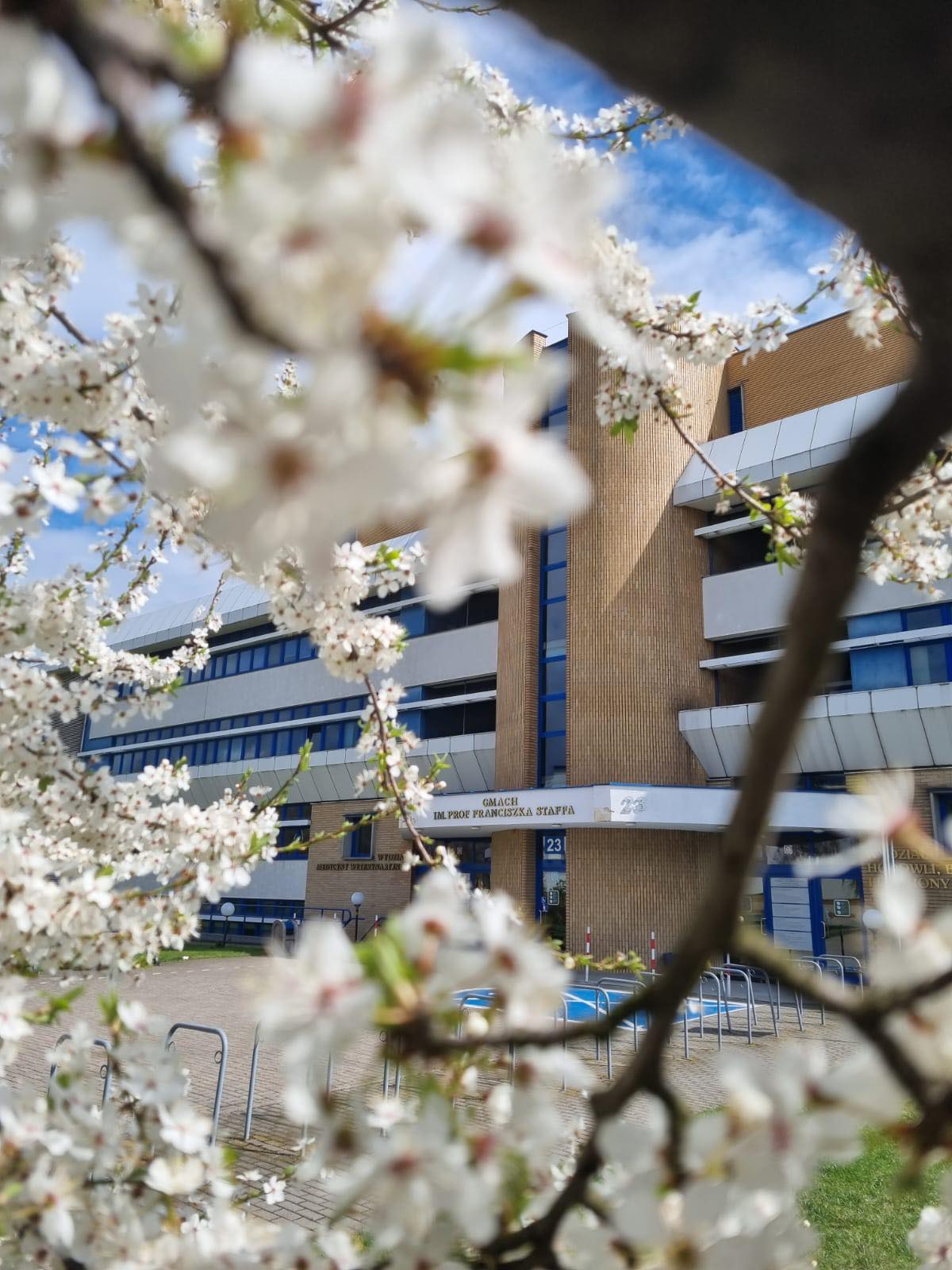 The Challenge – Matura 2022 exam
The Matura exam is a very important event in the life of every young person.
Passing the matura exam is often associated with great emotions and stress – especially this year because of the distance learning forced by the global pandemic.
Distance learning used to be our academic reality as well, so we know the obstacles all students faced. It was not easy for you.
We are aware of the situation of this year's high school graduates; it's unique – everyday interpersonal contacts have been replaced by digital relations.
Instead of regular lessons, you met at Zoom, and instead of your real faces, you saw avatars.
You did not have the chance to visit SGGW during the Open Days as well, so please visit our social media pages.
SGGW in social media
In the pandemic era, SGGW made use of the communication and social-building potential of social media. Our profiles allow you to observe SGGW everyday life. By visiting our profiles:
– you can meet our students and academic teachers,
– you can see our unique campus,
– you can find out about the research carried out in our laboratories,
– you can participate in our events, such as SGGW Days,
–  you can check out a wide range of scientific clubs, AZS (sports club), Student Council, Promni folk group, Academic Choir, and many other organizations,
– you will get a chance to constantly develop your scientific interests by joining a number of interesting classes.
Visit our SGGW profiles for more:
Do you want to know more? Be curious!
Most of the SGGW Departments and student organizations run their profiles in social media – by browsing the official SGGW profiles, you can see the content is being updated dynamically. Click the "like it" or "follow" button and stay up to date with the latest news. Be nosy when choosing a study program! Explore, observe, and ask questions – choosing a major is an important decision. SGGW is a right place for you if you want to study at a good university in Warsaw.
SGGW study programs available in 2022/2023
Landscape architecture
Food safety
Big data analytics
Animal bioengineering
Biology
Biotechnology
Biotechnology
Construction
Dietetics
Organic agriculture and food production
Economics
Engineering infrastructure
Finance and accounting
Finance and Accounting
Food sciences: technology and nutrition
Forest information technology
Gastronomy and hospitality
Spatial economy
Breeding and preservation of wild and companion animals
Horticulture
Informatics
Computer science and econometrics
Ecological engineering
Water engineering and management
Environmental engineering
Biotechnical systems engineering
Forestry
Logistics
Wood sciences and furniture
Modern engineering in water management
Environmental Protection
Horticulture
Urban horticulture and arboriculture
Organic agriculture and food production
Pedagogy
Restoration and management of environment
Agriculture
Sociology
Biomedical technology
Wood technology
Food Technology and human nutrition
Renewable energy technologies
Commodity science and food marketing
Tourism and Recreation
Veterinary medicine
Veterinary
Management
Management and production engineering
Zootechnics
Human nutrition and food assessment
More about the recruitment and study programs can be found at Informator 2022/2023