It is always worth being a FIT student – especially during the Photogrammetry in Forestry classes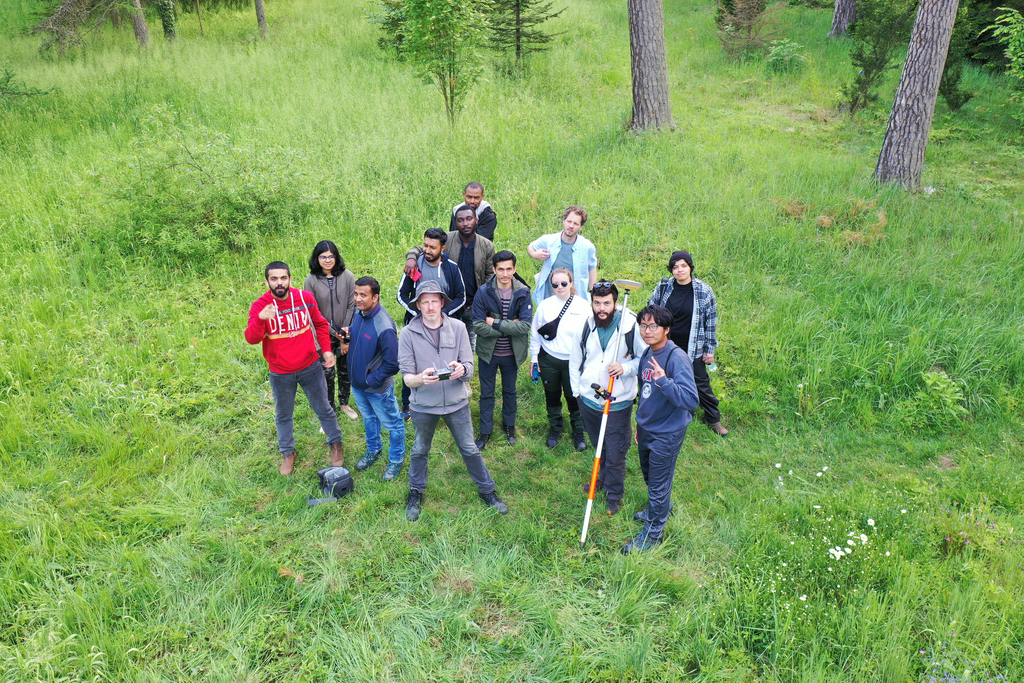 The Forest Information Technology students have been spending a week in our experimental forests in Rogów since Monday, May 30, 2022, where they can learn more about photogrammetry, i.e. the methods of measuring the terrain and spatial objects. The classes are conducted by dr hab. Michał Brach, an irreplaceable teacher who carries out his courses with passion and dedication. As part of the research, Professor Brach deals with various methods to create maps, share data, and design spatial information systems.
Are you looking for a study course tailored for you?
Choose the Forest Information Technology course
FIT – Forest Information Technology is a full-time second-cycle study. It is a joint project of the Faculty of Forestry, SGGW and the Faculty of Forest and Environment, Eberswalde University of Sustainable Development (Germany), implemented on the basis of an agreement signed on 15 June 2005, during the celebration of the 175th anniversary of forest science and education in Eberswalde. The program is available for those who:
have a bachelor's degree in forestry or related fields (spatial management, environmental protection, geography, etc.)

have a knowledge of the English language,

want to learn about the modern technologies used to solve problems related to forestry and the broadly understood natural environment.
The studies last two years (4 semesters); the first semester is in Eberswalde, the second is in Warsaw. Then the students choose the institution to prepare their master's thesis. Some of the classes are carried out remotely. The classes are in English. After completing the studies and defending the master's thesis, graduates receive a double degree from both universities.