SGGW at NAFSA 2022 annual conference & expo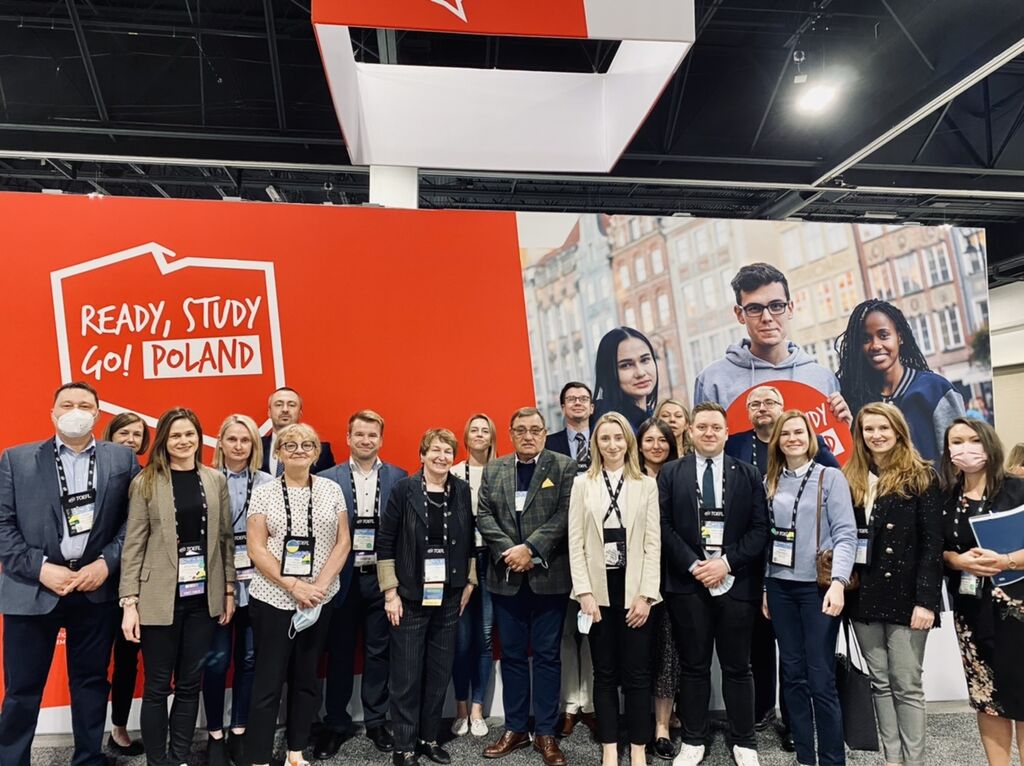 NAFSA, one of the most diverse and comprehensive global event is back to attend in person in Denver, Colorado after a long break caused by the pandemic. 
NAFSA: Association of International Educators, the world's largest association dedicated to international education and exchange, with professionals from all over the world. 
NAFSA  conference  and expo are organized each year; it is attended by people interested in international education and mobility. The last two editions were virtually held due to the COVID-19 pandemic. The NAFSA conference is an excellent opportunity to discover the latest innovations, new strategies, and best practices. SGGW was represented by Katarzyna Specjalska, the Head of the International Relations Office, and Ewelina Belkiewicz, the Deputy Head of the International Relations Office.
This year, our representatives were available at the Polish stand to build a network, met with current and prospective partners, and they also attended different panel sessions.
The Polish stand was visited by Mr. Tomasz Skotnicki, Honorary Consul of the Republic of Poland in Denver, Ms. Ewelina Tunia, the Polish Embassy's Science advisor, and prof. Joanna Regulska, University of California-Davis, NAFSA Vice President for Public Policy and Practice, and Ms. Katarzyna Batorski, NAFSA, Senior Director, Conference Program. The members of the Polish delegation had also the opportunity to meet Dr. Esther Brimmer, Executive Director and CEO, NAFSA who visited the stands and spoke with delegations and exhibitors. The issue of Poland's involvement in helping Ukraine was raised then. Just like in previous years, NAWA was responsible for organizing the Polish stand. Poland was represented by seven universities from different parts of Poland. The Polish stand was shared by: SGGW, Akademia Bialska Nauk Stosowanych im. Jana Pawła II, Gdański Uniwersytet Medyczny, Politechnika Wrocławska, Uniwersytet im. Adama Mickiewicza, Poznań, Uniwersytet Jagielloński and Uniwersytet Medyczny im. Piastów Śląskich, Wrocław.