Seminar "New order in economics, finance and management"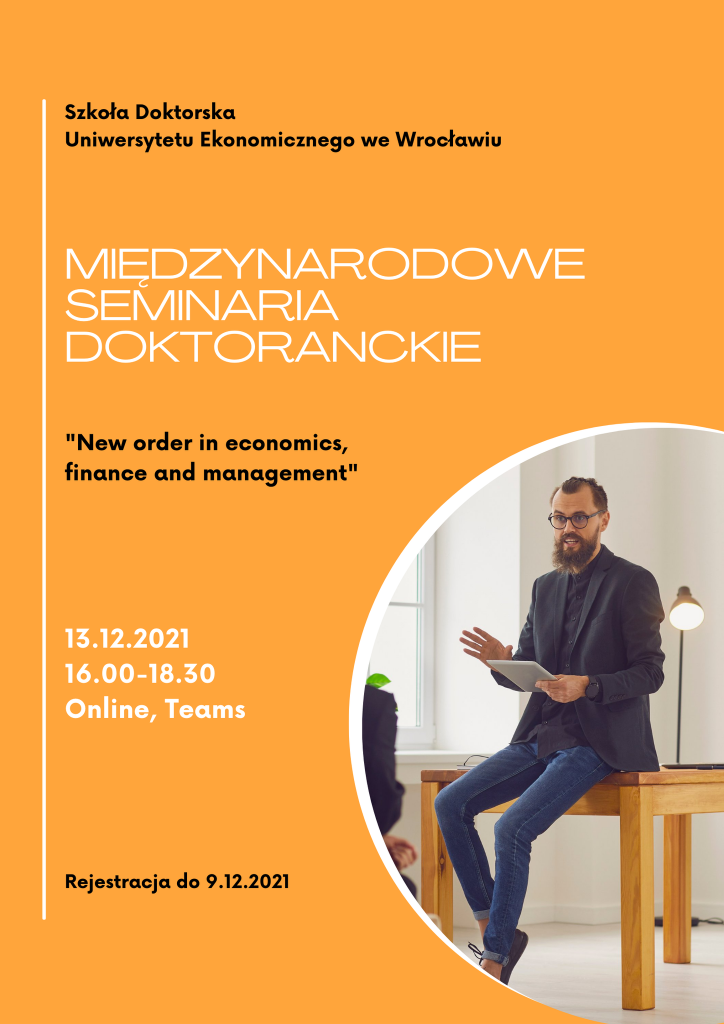 Doctoral School of the Wroclaw University of Economics and Business
Uniwersytet Ekonomiczny we Wroclawiu
has the pleasure, on behalf of the Dean of the WUE Doctoral School - prof. dr hab. Czesław Zając - invite doctoral students to participate in the series of International Doctoral Seminars.
The topics of the seminars will concern dilemmas and challenges accompanying research conducted by doctoral students, directly or indirectly related to their doctoral dissertations.
The next seminar entitled "New order in economics, finance and management" will be held on December 13, 2021 from 4.00 p.m. to 6.30 p.m., on-line, on the Teams platform.
All participants will receive certificates.
to e-mail addresses:
- renata.majewska@ue.wroc.pl
-
olga.rutkowska@ue.wroc.pl.
Registration lasts until December 9, 2021!